Pure and simple, exercising in the body of deep warm water just feels better. From the very moment you enter into your very own ThermaPool you feel alive. The buoyancy takes all the weight off your body, the warm water feels so relaxing and the privacy of doing it all in your own home creates a far more pleasant therapy session.
And boy do you come alive. Many of the exercises that we have developed have been contributed to us by our customers over the years. They become inventive, creative and very, very active in their own therapy pool. And why not, for the first time in a long time our customers are enjoying exercise free of pain. The experience is so enjoyable that a daily routine is prolonged and repeated throughout the day. And eachtime it is repeated, the user benefits from the experience.
A ThermaPool not only helps create a more inducive workout environment it also helps you focus on one part of your body without straining the rest of your body. Learn More >>>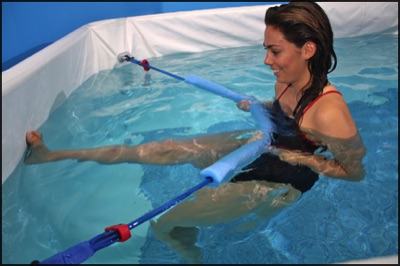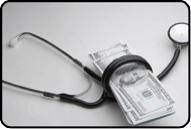 Did You Know a ThermaPool May be Tax Deductible?
A ThermaPool can qualify for a tax deduction for the following reasons; it is not considered a home improvement, and, if the whole purpose of the pool is for doctor prescribed therapy only, then it meets the standards under IRS form number 502.
Did You Know a ThermaPool Offers Financing Options?
We know how important a ThermaPool can be for our customers. As such, we have done our very best to make it as affordable as possible while still manitaining the necessary quality for it to do its job. But we also scoured the financial world to provide multiple financing options. These of course vary by the individual needs of each buyer. Learn More about this >>>.