About Us: Learn more about our history.
Advantages: Our therapy pools provide the best source of therapy.
Ailments: A sample of the types of dieases aquatic therapy can treat.
American Made: 100% Made in the USA.
Answers: Answers to common questions.
AquaTherapy: What is it and how it helps.
Body Impact: Great workout, low body impact.
Buoyancy: Learn more about the Buoyancy Benefit of dep warm water.
Carbon: Our pools have a low Carbon footprint.
Circulation: Warm water creates better circulation.
Compare: How other sources compare to our therapy pools.
Cost: Compare the cost difference between other therapy options.
Cushion: The softest therapy choice.
Customize: We always have the right size.
Dependency: Take a break from medicine dependency.
Pumps: The super quiet pump with free heat.
Resistance: Learn more about these types of exercise.
Retention: The greatest heat retention possible.
Sizes: Any one of our pool sizes can be modified.
Swimming: Yes, you can swim in our therapy pool - but you can do so much more.
Terms of Sale: A complete breakdown of the terms and conditions applicable to a therapy pool sale.
Therapy: The therapy benefits of a therapy pool.
TP1: One Person Therapy Pool.
TP3: Three Person Therapy Pool.
User-Friendly: Our Therapy Pools are generally very user-friendly.
Versatile: Our Therapy Pool can go anywhere you have space to put it.
Walking: A Low Impact exercise becomes a Zero Impact exercise in a Therapy Pool.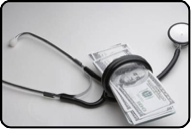 Did You Know a ThermaPool May be Tax Deductible?
A ThermaPool can qualify for a tax deduction for the following reasons; it is not considered a home improvement, and, if the whole purpose of the pool is for doctor prescribed therapy only, then it meets the standards under IRS form number 502.
Did You Know a ThermaPool Offers Financing Options?
We know how important a ThermaPool can be for our customers. As such, we have done our very best to make it as affordable as possible while still manitaining the necessary quality for it to do its job. But we also scoured the financial world to provide multiple financing options. These of course vary by the individual needs of each buyer. Learn More about this >>>.