The Most Affordable Way to Swim at Home
Swimming is a wonderful exercise - but it is not always possible year round. Operating a heated community pool, by local communities, are very expensive. So typically these pools are shut down during the colder months of the year. Ironically, that's when the exercise is needed most. With your own ThermaPool at home, you can swim all day and all year long.
Our therapy pools provide a simplistic solution to swimming - hold you in place. While swimspas, and other types of swim current generators, use very loud and expensive machinery to create a wave you swim against - our pool uses a gentle-flex harness that allows you to swim any stroke, at any speed, for as long as you need without noisy machinery or expensive equipment.
Oh sure, we could easily add swim jets like swimspas, but why? They are very expensive and swimming is only one exercise our customers do in their own therapy pool. In fact, with up to 60" of depth, a ThermaPool offers the greatest source for deep warm water exercises.
Community Pools are YUCK!. Learn More >>>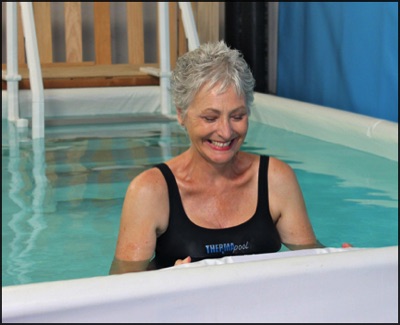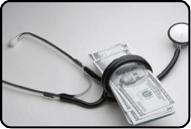 Did You Know a ThermaPool May be Tax Deductible?
A ThermaPool can qualify for a tax deduction for the following reasons; it is not considered a home improvement, and, if the whole purpose of the pool is for doctor prescribed therapy only, then it meets the standards under IRS form number 502.
Did You Know a ThermaPool Offers Financing Options?
We know how important a ThermaPool can be for our customers. As such, we have done our very best to make it as affordable as possible while still manitaining the necessary quality for it to do its job. But we also scoured the financial world to provide multiple financing options. These of course vary by the individual needs of each buyer. Learn More about this >>>.