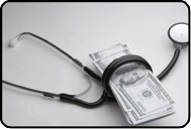 Did You Know a ThermaPool May be Tax Deductible?
A ThermaPool can qualify for a tax deduction for the following reasons; it is not considered a home improvement, and, if the whole purpose of the pool is for doctor prescribed therapy only, then it meets the standards under IRS form number 502.
Did You Know a ThermaPool Offers Financing Options?
We know how important a ThermaPool can be for our customers. As such, we have done our very best to make it as affordable as possible while still manitaining the necessary quality for it to do its job. But we also scoured the financial world to provide multiple financing options. These of course vary by the individual needs of each buyer. Learn More about this >>>.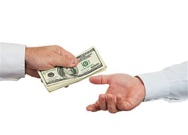 TP1 Specifications:
Inner Dimensions: 6.5' x 16.5' x 54" Deep
Pool Size Area Needed: 8.5' x 18.5'
Gallons: 3500
√ American-Made ThermaPool,
√ Easy-to-Use Pool Cover,
√ Access-Control Ladder,
√ No-Maintenance Ozinator,
√ Multi-Function Grommet Set,
√ Automated Digital Control Pad,
√ *** 220v 11kW Electric Heater >>>,
√ Soft-to-Touch Design,
√ User-Friendly Filter System, and
√ Very Efficient Circulation Pump.
Package Ships in 10-14 Business Days
Upgrade to a 60" Pool Wall Depth $1200 • This package option increases the pool wall from 54" to 60", providing a greater water depth for those who need it. Includes extenders for the ladder.
Extra Polyester Cartridge Element $80 • Many customers like having an additional cartridge element, so that when they need to clean the existing one, there is an additional one handy for replacement, allowing them to clean the other one at their convenience.
ThermaPool® Care Kit $150 • Specifically designed for your Therapy Pool, this kit contains all the items you will need to maintain your pool without concern of damaging the liner over time. Includes: Rechargeable Pool Vacuum, tester kit, and thermometer.
ThermaBand® $150 • The ThermaBand is a unique combination of resistance and cushion. Designed to work specifically with a ThermaPool, you attach it to a variety of grommet sets and it allows you to stretch, strengthen and rehabilitate virtually every muscle in your body. Knee lifts, arm pulls, body stretches, you name it, the ThermaBand is an ideal attachment to your ThermaPool.
ThermaCord® $200 • Just like the ThermaBand, a ThermaCord comes with two soft handle grips that allow you to work the arms and shoulders individually of each other. Very similar to standard handheld pulls, except these are designed for use in the water so your body gets the benefits of warm water while you stretch.
Confer Step $250 • We offer you the ability to upgrade your therapy pool package ladder to a stair-like entry system. The Confer Step is similar to the stairs in your house and provide a wider footing, hand-railing and a stair-like entry or exit access for your the pool. If you elect for this upgrade, your package will not come with the A-Frame ladder. Click Here to Learn More >>>
Change the Colors of the Pool $250 • The standard pool package is Light Blue Exterior with a White Interior. If you would like to change the color of either interior or exterior, use the below chart to choose from available colors

Ladder to Confer Step $500 • Some customers like the convenience of the Confer Step but the tighter space the ladder provides. If you elect for this upgrade option, your package will include a single Confer Step and a half portion of the ladder which connects to the step. Click Here to Learn More >>>
Confer Steps with Platform $1200 • If you choose this upgrade, it includes two (2) Confer Steps and a platform to connect them together. Not recommended for outdoor use. Click Here to Learn More >>>
Complete Confer Step System $1500 • If you choose this upgrade, it includes two (2) Confer Steps, a platform to connect them together and a self-locking gate. Click Here to Learn More >>>